---
Garage Door Opener Installers in Detroit
---
Gulliver Garage Door and Opener Repair, existing opener replacement and professional Installation Services in the Detroit Area.
---
We are a family owned business that has been providing quality garage door repair services to our customers for over 30 years. Our experienced technicians have the knowledge and expertise needed to handle all your garage door needs. Whether you need garage door installation, service or repairs we can help!
We offer same day service on most jobs. For emergency calls please call us immediately after hours.
---
Garage Door Opener Repair Services Near Me Detroit MI
---
Expert Garage Door Repair Technicians
With team of Professional and experienced technicians Gulliver can solve all your garage door problems.
Service all of Detroit's major cities
Gulliver has been providing commercial and residential garage door opener repairs all across the Detroit Metro area since 2018.
Affordable pricing for any budget
Save money by hiring experienced professionals. Avoid paying for service you don't need.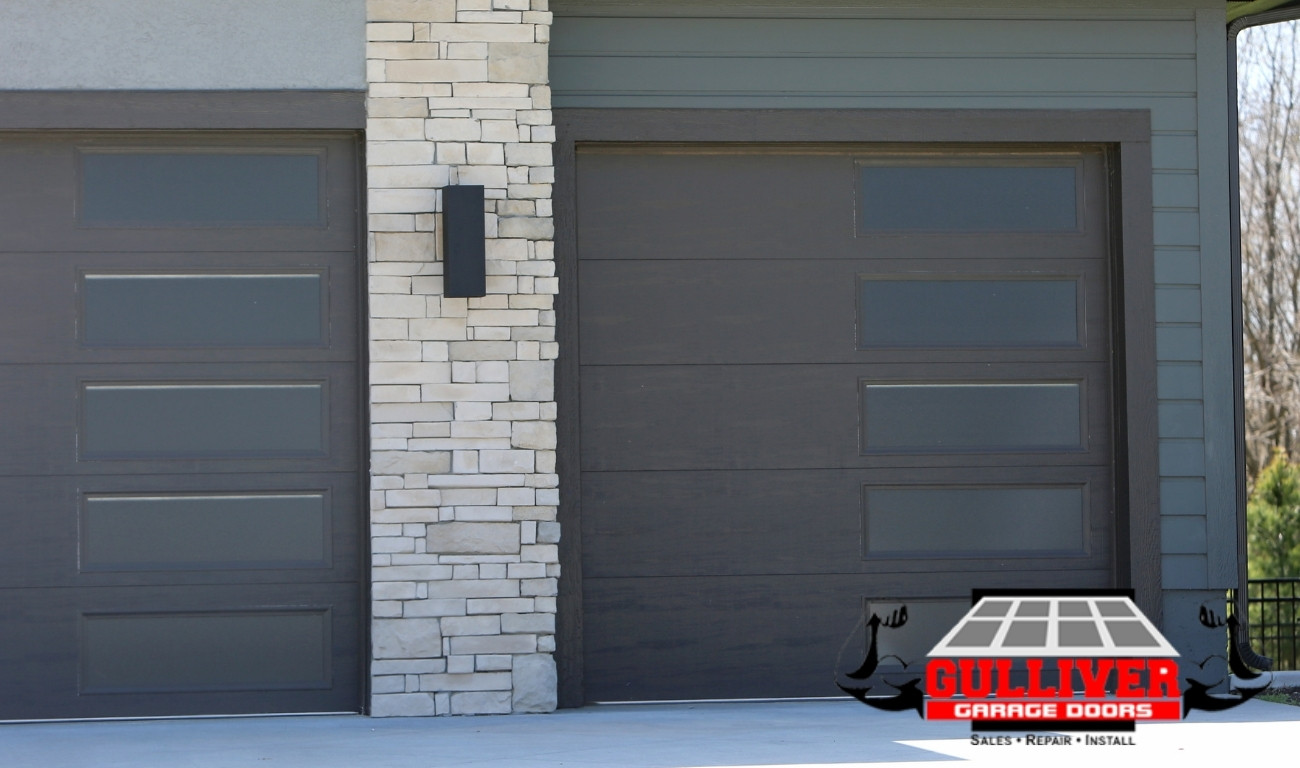 Type of Garage Door Openers We Install
LiftMaster®, Chamberlain®, Genie®, Craftsman®, Sears®, Wayne Dalton®, etc.
How Do I Select The Right Garage Door Opener?
If you are looking to buy a new garage door opener for your home, here are some things you need to consider.
Choosing the right type of Garage Opener
1. Size of Doors – The first thing that needs to be considered is the size of your garage doors. Most garage door openers will accommodate up to two-car garage doors, but some can fill a large three-car door. If you have a larger door, it is best to opt for a belt driven model or a screw drive motor.
2. Fits Your Home's Needs – Think about what features you need in the opener and which ones would be nice to have available on your new door. Today's models offer built-in smart garage opener technology and motorized panels to open the door. If you think that will come in handy, consider a model that offers those features as well as being able to fully automate your garage entryway from inside the house.
3. Read Reviews – Ratings and reviews are an invaluable resource for hundreds of products, so why not read the reviews for garage door openers. Opinions are based on experience with different brands of garage door opener, so you can learn which opener is lightweight or offers high performance and durability.
4. Warranty – Some modern garage door opener manufacturers offer 10 to 20-year warranties. If you want peace of mind that your product will last, a long warranty is a good place to start.
Other Things To Consider:
1. Price – The price of garage door openers has dropped significantly in recent years, and can be purchased for $100 or less. If you are looking for more advanced features such as the ability to control your door from your phone, then expect to pay a little more.
2. Size – Garage door openers are very compact, so there is no need to worry about it taking up too much space in your garage. The only thing you have to consider is the size of your garage door handles because if they are large enough, your opener will fit just fine.
3. Installation – If you are comfortable with installing the opener yourself, it will be a quick and straightforward process. However, if you do not want to risk making a mistake that could damage your door or even get hurt then it is best to hire an installer.
4. Durability – It is recommended that garage door openers last at least 10 years, so consider your needs before making a purchase. If you have many big items to store, look at how large the belt is and if it will break over time. Because garage door openers are very durable, most of them should last for more than ten years so long as they are properly maintained and regularly replaced or repaired when necessary. noise levels, remote controls and additional features will determine whether you choose a manual or automatic opener.
Gulliver offers the most affordable rates in the Detroit area
Gives customers peace of mind with one year warranty on all parts
xpert technicians are available 365 days a year to answer any questions you may have
Protect your family from the dangers of opening a garage door manually
Choose from our wide variety of colors for a personalized installation you can love
Increase safety with Gulliver's affordable prices
---

Amarr

Craftsman

Chamberlain

Genie

Liftmaster

Steelcraft

Wayne Dalton
Areas We Service
Windsor, Canada, Hamtramck, Highland Park, River Rouge, Grosse Pointe Park, Dearborn, Melvindale, Ecorse, Lincoln Park, Harper Woods, Hazel Park, Grosse Pointe Farms, Wyandotte, Allen Park, Ferndale, etc.
---
Garage Door Opener Assembly And Installation
---
Manufacturers of garage door openers provide installation instructions for their products. If you are not familiar with the assembly and installation process, there are several services that can help you install your new opener. These companies provide an experienced technician to ensure your door is working correctly when fully installed. This service also includes lubrication of roller tracks, garage door safety sensors and other hardware, as well as a full safety inspection of the door itself.
Exploring Garage Door Openers
Garage door openers come in a range of styles, from a simple but reliable chain drive to an ultra-quiet belt model. The size and design of the opener should match your garage door for optimal use. All openers transmit a signal from the remote control to the door, so range is another important factor. You can purchase a wireless or hard-wired opener, depending on your preference and whether you have existing wiring in place for an electrical outlet near your garage door.
Pricing
Installation prices vary by company, but generally cost between $150 and $300. You should also discuss any necessary repairs or maintenance before signing a contract with a specific garage door opener company.
The average cost of a new garage door opener for a standard sized, single-car garage averages between $200 and $700. Prices vary widely due to the variety of makes and models available.
Many manufacturers offer a lifetime guarantee on their openers, so you may consider purchasing a garage door opener at your home improvement store in order to save money. Home Depot, for example, offers a one-year guarantee on all openers they sell in-store.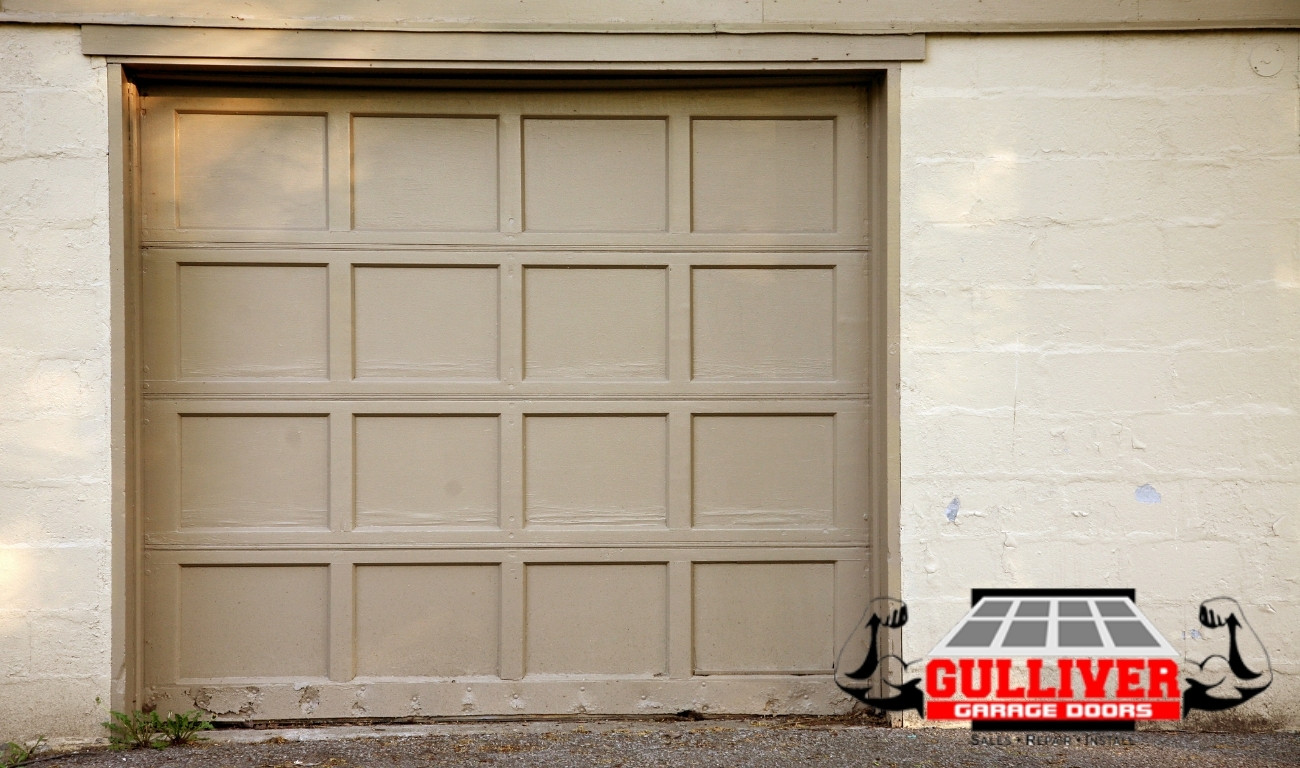 Tips For Installing A New Garage Door Opener
As the summer gets hotter, air conditioning goes up as more people install a new garage door opener. There's not only going to be more work for your mechanic, but also more calls from customers with questions about how to use their new remote control. These tips will help you get the most out of your garage door opener, and hopefully spare you some phone calls.
#1: Recharging the Remote Control Batteries Don't let you remote control batteries die. This can cause problems with your new garage door opener, and it may be just a simple task to replace them after all that money spent on the new system. Look at your remote control and see how to replace the batteries. You can usually take a panel off or open a compartment to do it, and the instructions should be included with your remote control.
#2: Keep It Clean Cleaning your remote control doesn't sound exciting, but when you're in a hurry to work, it can mean the difference between you leaving on time and being late. Don't let your remote control be one of those things that just gets ignored. You'll save yourself some time by doing a little preventive maintenance now, instead of having to take extra time to clean up later.
#3: Don't Use The Remote Control As a Clutch Yes, you can use the remote control to open and close your garage door. But because so many people try it without realizing it's not supposed to be done, we need to explain why you should always pull up on your garage door opener while closing and opening your garage.
How Much Does A Garage Door Opener Installation Cost?
---
A garage opener can be installed on most types of garage door. Installing a new door is expensive, but today's openers are affordable and if you want to make it remote controlled an automatic door opener will cost you only about $300 for the motorized one. The cost of installation depends on several factors, like size of your garage or maybe the type of door.
Generally, a standard one-car garage door opener ranges from $150 to $250. The one that is programmable costs about $350, but give or take $50 depending on where you purchase it. A remote control will cost an average of $80 and installation might be free if your garage door company installs it as a promotion.
Garage Door Opener Remote And Lighting Costs
---
Garage door opener remote replacement costs may vary depending on the model or brand of your remote. The important thing is to have a back-up remote in case something happens to the original. Costs can also be dependent upon whether it's a standard, rolling garage door opener or an automatic door opener that replaces your existing garage doors.
It's also important to mention that you can't go wrong with an automatic garage door opener if you want convenience and ease of use. The days of having to crawl out of the car, open the garage door, get in your home or vehicle, then close it when you're done are long gone. Now the only thing you need is a remote control to accomplish the same thing.
For those who think that an automatic garage door opener costs too much, you can opt for a rolling type instead. It may not be as convenient to use but it's sensible if your budget is tight.
Garage Door Opener Maintenance Costs
A common question about garage door openers is how much it costs to maintain them, especially in reference to the frequency of repairs. Unfortunately there isn't a cut-and-dry answer for this; in some cases an opener with several miles on it will need repairs every few years, whereas one with very little use may be nearly maintenance-free for its entire lifetime. The best answer is that some garage door opener models cost more than others to maintain, but any opener will need repairs eventually.
Light Bulb Replacement on Garage Door Openers
The first step for changing the light bulb in your garage door opener is to turn off all power at the circuit breaker box. If possible switch off the power for the entire house, but if that isn't an option switch off the circuit breaker for the opener itself. Unplug or turn off any electrical devices in your garage to avoid accidentally turning them on when you restore power.
Remove the old light bulb from its socket by either unscrewing it with a hand-held light bulb changer or by twisting it forward and pulling it out. Replace the light bulb with a new one, being sure to match its wattage to that of the old bulb.
Once you have installed your new light bulb test the opener. Sometimes you can do this by pressing the button on your remote or wall mount garage opener control, but if that doesn't work use a different switch on your opener to try the light bulb. Many garages have a green test button that will turn on any bulbs if you press it with your hand or elbow, but some openers also have manual switches inside them which can be turned to activate the lights without having to go outside.
If your garage door opener light still doesn't work then you may have a bulb that is burned out or another problem. It's best to consult your owner's manual and either the manufacturer or an experienced technician for further advice if this happens, especially since some bulbs can be difficult to replace and require special equipment.
Remote Controls
One of the most common problems homeowners encounter with their garage opener remote control is the "dead battery" issue, which is actually fairly rare since all remote controls use AA or AAA batteries. The most common cause of this problem is not a dead battery but rather a broken internal connection within the remote control itself. When you press down on a garage door opener button and nothing happens first try pressing it again; there may be an internal contact which needs to be moved into place by your finger.
If this doesn't work it's likely that the internal connections in your remote have been compromised, and you can fix them with a replacement battery pack or by opening up the remote control case and re-soldering the seams. If a screwdriver is required for this it can be difficult to do on your own, so it's best if you consult the manufacturer or a qualified technician for more help.
---
How Long Does It Take To Install A Garage Door Opener?
Replacing a garage door opener is not an incredibly difficult project. It can be done in less than half a day by one or two people, and it usually involves minimal drilling and wiring on your part.
Garage openers come with detailed step by step instructions for DIY installation, but these instructions may be too much complicated for some users. If you feel overwhelmed at any point during installation, you may want to call a professional garage door services.
In general, the process takes about 2 hours and requires a few tools that many homeowners already have in their garage or toolbox. After inserting the rolling screws into the rail brackets, slide on the belt onto the roller shaft. Next, attach one end of pull rope to motor and the other to open bracket with a screw.
Plug in the power cord, and test operation of the garage door opener by pressing the remote button or turning your wall switch. If everything is set up properly, then you should be able to open and close your garage door from a few feet away. After installation, users can usually program the garage door opener to work with their cars' remotes.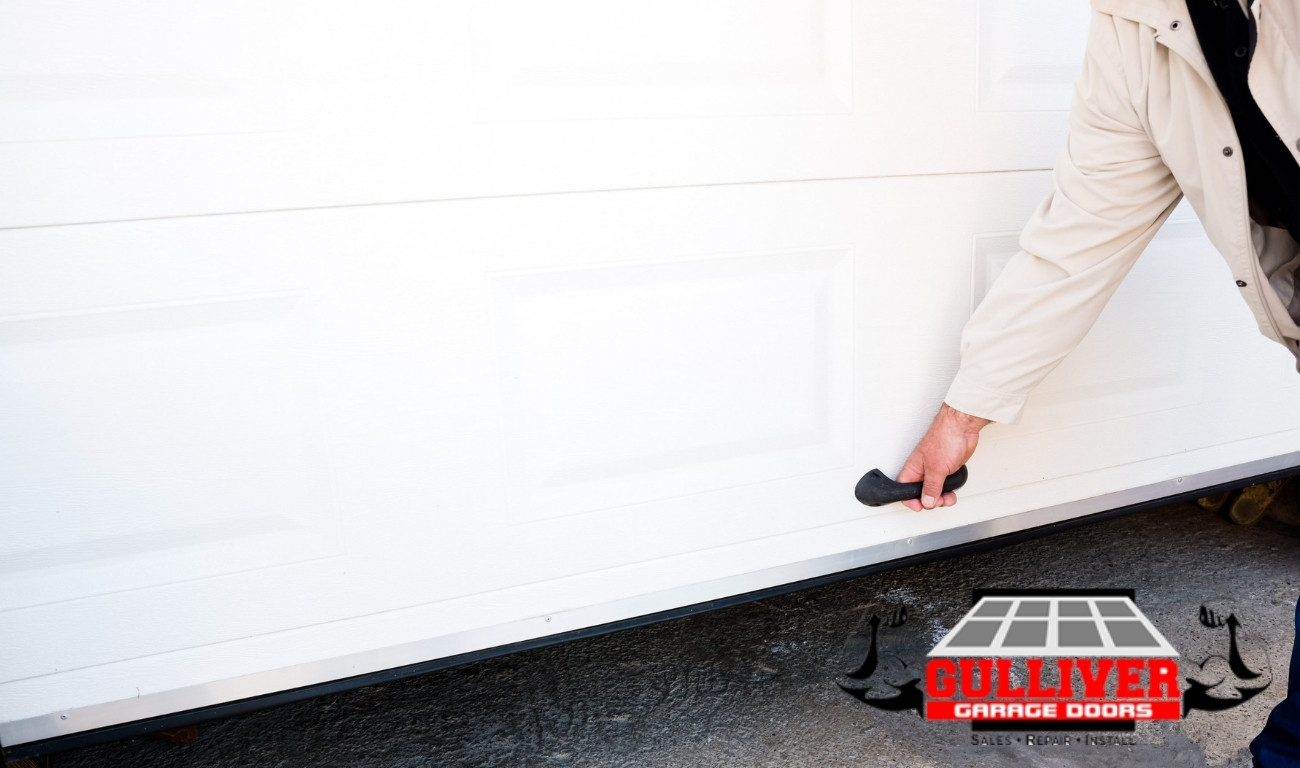 What Is The Difference Between Belt Drive, Screw Drive, And Chain Drive?
A garage door opener is comprised of two parts: the main part that is kept inside your home, and the lifting mechanism that moves the door. The moving mechanism can be a belt drive, chain drive, or screw drive.
Here are some differences between these three types of openers:
What They Are: Depending on which kind of drive you have, the moving mechanism may consist of a belt that moves along rollers, a chain that loops around sprockets (like bicycle chains), or screw-like threads.
Depending on which kind of drive you have, the moving mechanism may consist of a belt that moves along rollers, a chain drive garage door that loops around sprockets (like bicycle chains), or screw-like threads.
What They Do: All three kinds of openers are capable of moving your door up and down when activated by the opener in your car, but belt drive units are quieter than the other two kinds. Chain drive units tend to require more maintenance than belt or screw units, while at least one brand of screw drive unit (Genie) is no longer in production.
All three kinds of openers are capable of moving your door up and down when activated by the opener in your car, but belt drive units are quieter than the other two kinds. Chain drive units tend to require more maintenance than belt drives or screw units, while at least one brand of screw drive units (Genie) is no longer in production.
How They Work: All three kinds of openers use a DC motor to turn their respective drives, which makes them all similar concerning how they operate and what they cost to repair and maintain.
All three kinds of openers use a DC motor to turn their respective drives, which makes them all similar concerning how they operate and what they cost to repair and maintain.
How Much They Cost: The belt drive models are generally the least expensive of the three kinds of openers, but this is not always true. Here's why: many companies sell a package consisting of an opener with two remotes included, for less than the amount a garage door opener would cost by itself. For example, at Sears you can buy a 3/4 horsepower screw drive opener with two remotes for around $160 – which is quite a bit less expensive than buying a belt or chain drive unit – but the catch is that if this same package was sold separately, it would be about $260!
What Impacts Garage Door Opener Installation Cost?
Garage door openers are available at a wide range of costs, but this will depend on the features you want or need. The most expensive units are those with full-color screens and high-definition video displays for programming remotes.
1. Number of garage doors being opened.
2.  Headroom clearance at installation point (required 24″ minimum).
3.  Special construction materials, e.g., reinforced steel tracks or a wooden garagedoor surface that needs to be cut into for a smoother closing.
4. Dormers and bay windows interrupting your door track path might require track diverters to redirect the door.
5. Geography – some parts of the country face more extreme weather conditions, might require a sturdier garage door opener or even an extra reinforcement on existing units.
6.  Garage doors over 7′ in height will require a more heavy-duty opener, typically with a ½ HP motor.
7. Very heavy garage doors over 700 lbs require a 2 HP or larger unit for safety features and smooth performance.
8. If you have an old single-track door, consider upgrading to a newer style overhead door that is easier on your door opener (and more convenient to use).
9. If you have a metal garage door, remember that it may affect the signal from your remote to your opener, so be sure to adjust the range settings accordingly.
10. Plan ahead for future use – if you have an extension or storage area on top of your garage, check to see if the door opener will have enough room to open the door at full extension.
E-Mail Us
Please allow for up to 1 business day for a response. For immediate assistance, please call us.
---