---
Garage Door Repair Livonia MI
24/7 Garage Door Repair Services in Livonia, MI by Gulliver Garage Doors
---
---
Our team can help you with any garage door problem you might have. We repair all types and makes of garage doors, including Liftmaster garage door remote control transmitters, Genie garage door openers and Chamberlain garage door openers. Our technicians are highly trained to handle residential and commercial clients.
On time, reliable garage door service in Livonia Michigan – that's the way we do business.
Reliable Garage Door Repair Services in Livonia MI at Low Cost
---
Garage Door Repair Service Near Me Livonia MI
---
24hr Emergency Garage Door Service
Because we're local, we can typically be there in one hour or less versus a national chain that may not arrive for several hours.
Reliable & Trusted Garage Door Repair
Gulliver garage doors are the most secure and durable on the market. Keeps your home secure, allows you to select from an array of finish options!
Superior Garage Door Services
We never compromise your safety. Peace of Mind That Your Door is Safe, Secure and Functional.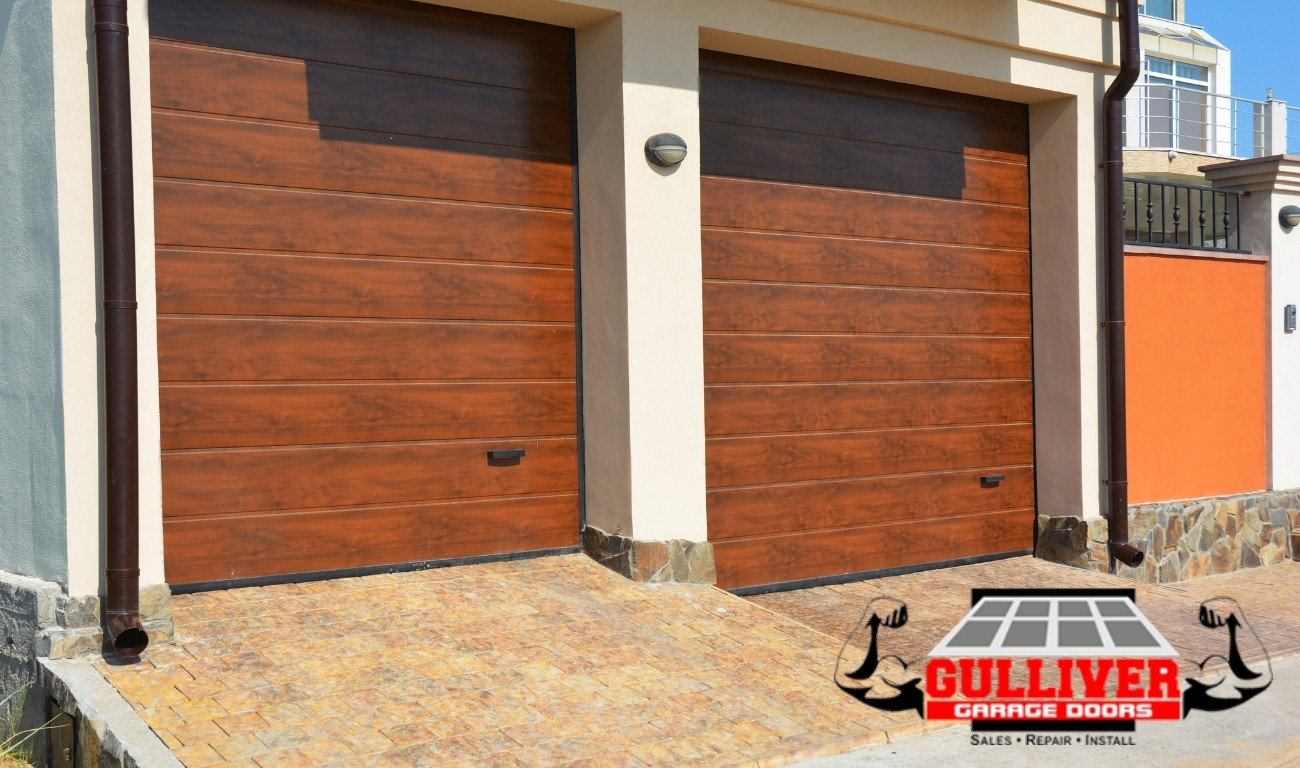 Gulliver Garage Doors Service & Repair In Livonia, Mi
If you live in Livonia, MI, or the surrounding areas and are looking for a new garage door or for a company that provides garage door services, Gulliver Garage Doors is the company to call. We have been providing quality garage door repair, installation and maintenance services to our customers since many years.
We are a full service garage door company serving Livonia, MI. We repair and install all types of garage doors, including Overhead Doors, Sectional Doors, Carriage House Doors, and Custom Wood Gates. Our team is experienced with installing new garage door openers and we always provide the best customer service at affordable prices.
If you need a new garage door installed or repaired, Gulliver Garage Doors is the company to call. Our service area covers Wayne, Oakland and Macomb counties and we are the best garage door company in the area. We will give you a free estimate on any service you may need performed on your garage door. We believe in giving our customers the best service possible along with quality workmanship that is backed by a one year warranty on every product we install.
We are a family owned and operated company
Providing professional garage doors repairs and services in Livonia, MI
All your garage door needs under one roof (new doors, service, parts, repair)
---

Amarr

Craftsman

Chamberlain

Genie

Liftmaster

Steelcraft

Wayne Dalton
Areas We Service
Windsor, Canada, Hamtramck, Highland Park, River Rouge, Grosse Pointe Park, Dearborn, Melvindale, Ecorse, Lincoln Park, Harper Woods, Hazel Park, Grosse Pointe Farms, Wyandotte, Allen Park, Ferndale, etc.
---
Garage Door Repair Near me Dearborn, MI
---
We at Gulliver Garage Doors, being one of the leading garage door service providers in Livonia MI area, are committed to provide you with top quality garage door services. Our garage door repairs are offered at highly competitive rates and we offer you a wide range of customized solutions to cater to your every need.
This is where our commitment to customer satisfaction comes into play. We have a team of highly skilled technicians who have years of experience in providing impeccable garage door repair services throughout Livonia. Our garage door repair services include installation, maintenance, oiling and replacement among others. Depending on your needs, we will recommend you the most appropriate solution that best suits your requirements.
We value your trust and that is why our customers remain our top priority. We go above and beyond to ensure that you receive nothing but the finest solutions for your garage doors at the most competitive prices ever!
If you are looking for a reliable and professional garage door company in Livonia MI area, look no further than Gulliver Garage Doors!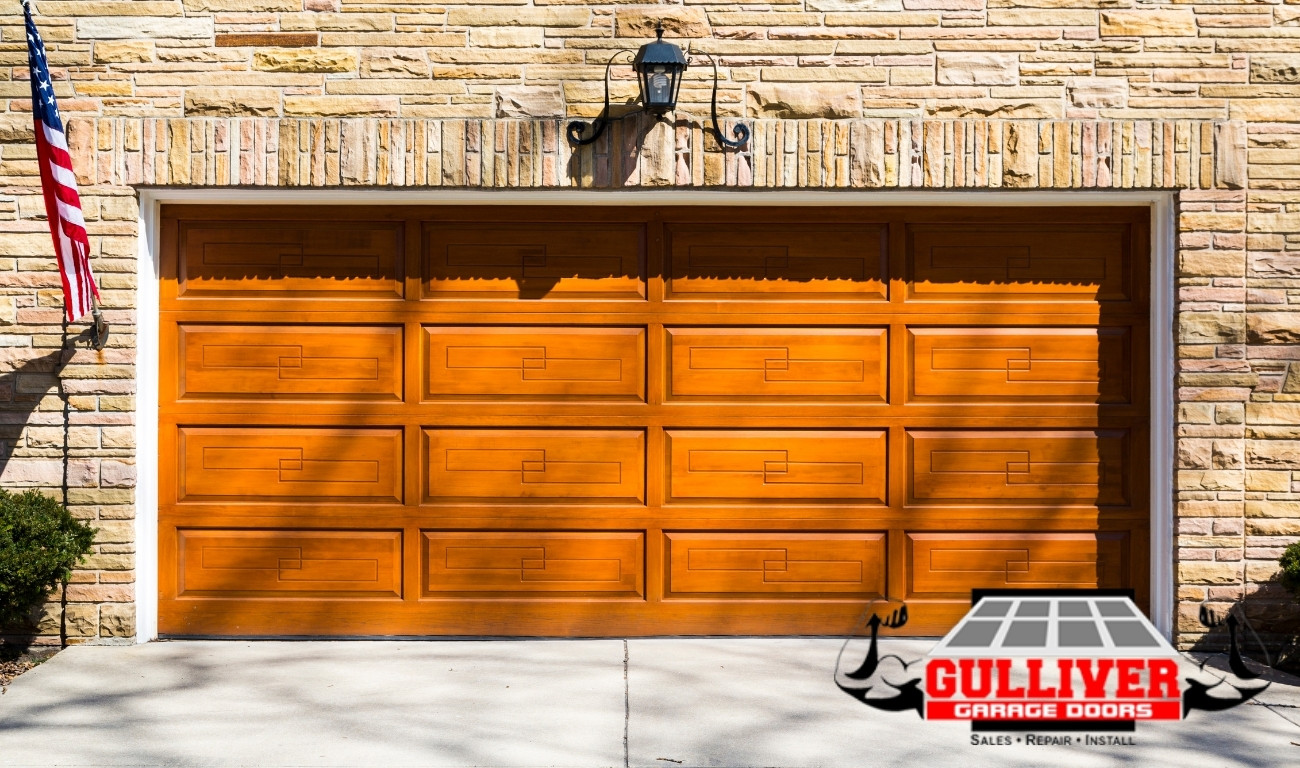 Reliable and professional quality garage door repair in Livonia, MI!
We believe that you shouldn't have to pay a premium for reliable and professional garage door repair in Livonia, MI. That's why we offer the same high quality services as the big name brands, but at a fraction of the cost.
The professional technicians at Gulliver Garage Doors are trained and certified to repair all types of doors, so no matter your specific needs, you can count on us to provide complete service from start to finish. Your satisfaction is our top priority.
We offer:
24/7 Emergency Service
Same Day Appointments
Free Estimates
No Hidden Fees or Surprises
Same Quality Products as Leading Brands
With over many years of combined experience and thousands of satisfied customers, it's no wonder we are Livonia's choice for garage door repair! We look forward to serving you!
Garage Door Opener installation in Livonia, MI
---
As a full service garage door repair company, we provide the following garage door services:
Garage Door Openers
Garage Door Springs
Garage Door Cable
Roller and hinge replacement
Weather seal installation and replacement
Garage Door Maintenance
We also offer many other services such as repairing or replacing broken springs, cables, rollers, hinges, weather stripping, openers, safety sensors and so on. If you are in need of garage repair services in Livonia MI then please call our company for fast friendly service. Our technicians will get your garage working properly again in no time at all. We can provide you with a free estimate and answer any questions you might have about our services.
Repair costs are more affordable when you use the services of a professional garage door opener repair expert. So if you have any problems with your opener system or it is not functioning as expected, then why not contact us to get quick repairs and maintenance at reasonable prices? We provide full service installation when we come to repair your garage door openers in Livonia MI.
Garage Door Spring Repair in Livonia MI
---
Garage door springs are an integral part of a garage door. The spring is the very first thing that you see when you look at a garage door. It is not just a mechanism but also plays a very important role in the functioning of the garage door itself. The springs are the components which are used to lift and lower the garage door. When you call us, we will come to your rescue in no time at all. We will be able to help you with whatever repair or installation that you might need for your garage doors.
It is a very common for garage door springs to break, but do not worry! Gulliver Garage Doors in Livonia Michigan can repair your spring and get you back to normal.
24 Hour Garage Door Services in Livonia MI
---
Garage Door Repair Livonia MI employs only well-trained and certified technicians who offer customer service that is second to none. Their staff is available 24 hours a day, seven days a week to provide assistance when you need it most. They understand that your garage door is an important part of your home or business and they want to help you get it working again as soon as possible.
Gulliver Garage Doors also offers emergency services for those who need them most. Whether your garage door won't open because of a power failure or other unforeseen circumstances, this company will be there for you within minutes to fix the problem and get things back to normal quickly and efficiently.
We also provide services in Farmington Hills, Northville, Oakland County, Wayne County, Southeast Michigan and Metro Detroit area.
Our garage door pros deliver great job work to homeowners, whether it's a broken spring or your entry doors face any technical issues. We provide residential and commercial doors with reasonable price plans to ensure excellent price value for the door owners. We repair almost all significant models of garage doors in Livonia, Michigan. If you are looking for a garage door repair expert, you can install your new door or repair your garage door on call. Then, contact our team today!
Do I need an automatic opener for my new garage door?

Yes – if you're going to use your garage door often, you'll definitely want to invest in one. An automatic opener allows you to simply push a button and let the door open for you. This makes life much easier than having to manually raise and lower the door yourself. You don't even have to think about doing it anymore.
If you already own an old style manual garage door, you may still want to consider getting an automatic opener.
What is the average cost of installing a new garage door?
Installing a new garage door costs anywhere from $1,000-$5,000 depending on the type of door you choose, the size of your garage, and how complicated the job is. For example, a typical garage door installation could take up to two days to complete, while a more complex project like adding a glass panel to the front of the door would likely take longer.
How do I tell if my garage door needs service?
Most garage doors last between 20 and 30 years, but if yours has been around for 10 years or less, chances are it's due for some maintenance. Here are some signs that indicate your garage door needs service:
• A squeaky sound coming from the garage door whenever it opens or closes.
• Your garage door doesn't close completely after opening.
• The garage door is difficult to operate.
• The garage floor looks dirty or worn out.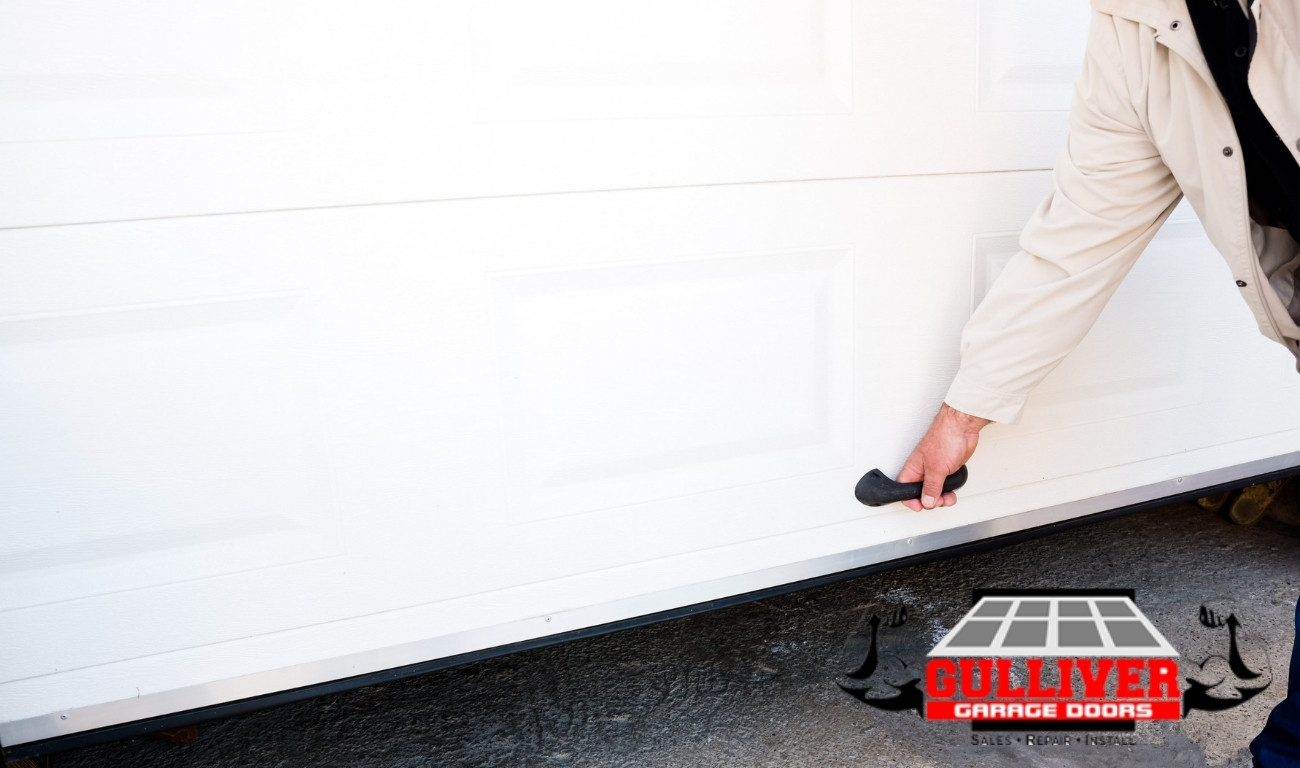 How do I make my garage door quieter?
If you live near busy roads or highways, you may notice a lot of noise coming from your garage door. To reduce the amount of noise your garage door makes, try these tips:
• Seal any cracks around the garage door frame.
• Cover the bottom of the garage door with carpeting or padding.
• Install weather stripping along the sides of the garage door.
• Use rubber gaskets where necessary.
• Replace the rollers with stronger ones.
How do I change the tension on my chain drive garage door opener?
Chain drives are very common among garage door openers, so changing the tension on your chain drive opener isn't too difficult. Simply loosen the screws holding the pulley wheel together and then slide the pulley wheel onto the shaft. Tighten the screws to secure the pulley wheel.
To adjust the tension on the spring, remove the pulley wheel and turn the adjustment screw until the spring is tight enough to hold the weight of the door.
What are the different types of garage door springs?
There are three main types of garage door springs: torsion, extension, and compression. Torsion springs are usually found on older-style garage doors, while extension and compression springs are used on newer models. Extension springs allow the door to move farther away from the wall when opened, which can help prevent damage to the garage door itself. Compression springs keep the door closed tightly against the wall, making it harder for intruders to gain access through the garage.
What are the types of garage doors?
Garage doors come in many shapes and sizes, including single-panel, double-panel, sectional, rolling steel, folding steel, and sliding steel. Each type of garage door offers its own benefits and drawbacks. Some people prefer single-panel doors because they're easier to install and maintain than other styles. Others find them hard to use since they don't have as much room inside the garage. Sectional doors offer the best combination of space and ease of operation.
What are the benefits of having an automatic garage door?
Automatic garage doors are great for those who want to save time, energy, and money. They automatically close after you leave the house, saving you the trouble of manually closing the door each evening. You'll also never have to worry about forgetting to lock the door. And if you need to get into your home quickly, just press a button on the remote control and the garage door will be raised for you.
What are the most common causes of garage door systems malfunctions?
The most common cause of garage door system malfunctions is worn out parts. When these parts wear down over time, they may not operate properly, causing the garage door to malfunction. If this happens, call a professional right away. Otherwise, you could risk serious injury or property damage.
What is a torsion spring?
A torsion spring is a type of garage door spring that uses a twisted wire coil to create tension. These springs are typically found on older-style overhead garage doors. They're easy to install and repair, but they tend to be less reliable than other types of garage door springs.
What Are The Best Garage Doors?
We offer a wide selection of fiber glass garage door and entry door options, and we can special order wooden doors as well.
What About Over Head Doors?
Talk to our Over Head Door experts about fulfilling your individual needs!
What Services Can Gulliver Garage Door Service Provider?
Whether you need to repair an existing garage door or replace it with a new one, A1 Garage Door Service can help.
What is Gulliver  Garage Door Service about?
Gulliver  Garage Door Service is known for providing only the best value for money.
What services do we offer?
We even offer emergency services open 24 hours a day, 7 days a week in order to ensure that all of your garage needs are attended to.
What Are The Best Garage Door Service in Dearborn?
Trust only the #1 garage door specialist in Dearborn Gulliver Garage Door Service.
What are the benefits of using Garage Door Services?
Contact us now at Gulliver Garage Door Service  Dearborn which is the trusted service provider in installing, servicing, and repairing all kinds and types of garage doors.
E-Mail Us
Please allow for up to 1 business day for a response. For immediate assistance, please call us.
---